They say that imitation is the sincerest form of flattery, & I hope that's how
Carylee
feels since I jumped on purchasing this uber comfy
cowl-neck poncho sweater
from Old Navy after she mentioned it on
Instagram
.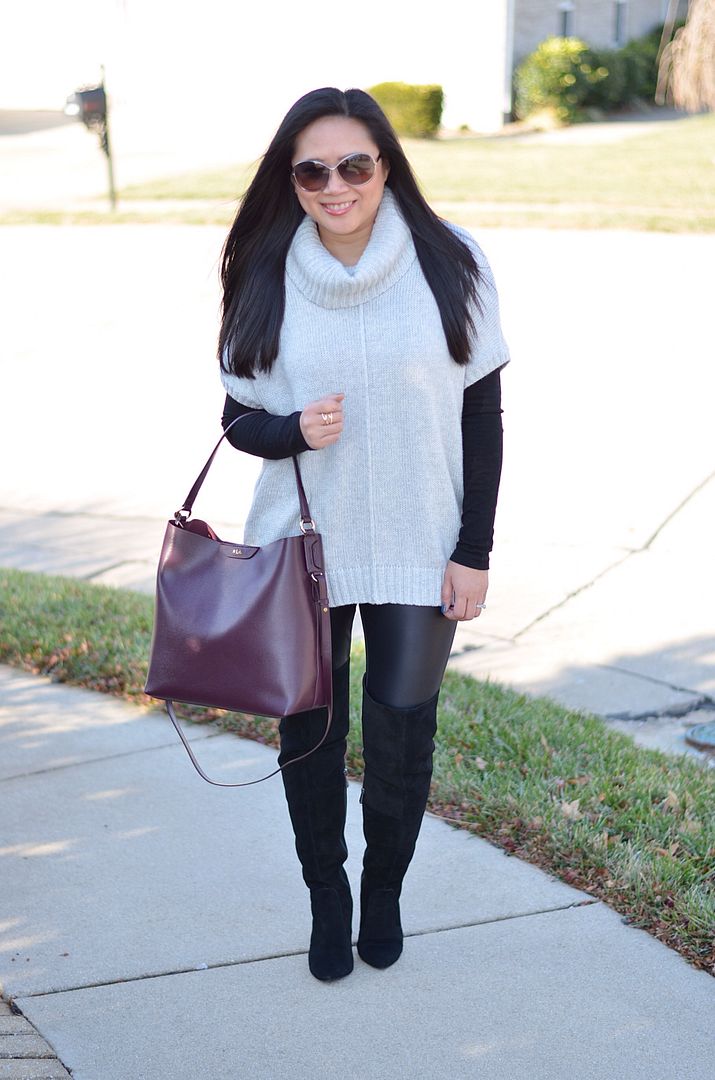 See Carylee's Full Outfit Details
Here
I bought this sweater in heather grey without even trying it on first. Once I got it home & tried it on - it was instant love! All I have to document the first wearing of this sweater is selfies, but hopefully you can see it well enough. I opted for white skinnies, & flat ankle boots, & finished it off with rose gold accessories.
On the day I wore this it was warm enough without needing to layer, but as you can see from Carylee's outfit, it's very easy to layer a long sleeve shirt underneath this sweater too.
One of the first things that came to mind when styling this sweater is to pair it with a skirt - more specifically a sequin skirt. I don't own a sequin skirt (sadly), so I've given an example below.
Another way I plan on styling this sweater in the future is with printed pants....such as this:


The pants in the inspiration board are actually corduroy, which adds even more depth & richness to the ensemble. The very trendy patterned legging might also be a great option with this sweater - I've been eyeing
these
!
So, thank you Miss Carylee for the inspiration & I hope these examples help you (the reader) style this sweater or a similar one you may already have.
Before I go, I wanted to mention that the very talented Gina over at
On The Daily Express
is doing a coffee date with Stacie & I today. Be sure to hop on over to see some behind the scenes of the blog & learn a little bit more about us - I can't wait to read it myself! :-) A huge "thank you" to Gina for featuring us - xoxo!
K
P.S. ie-style is now on Twitter, we'd love to have you follow us
here
!
Shop the Post: